Enter your information and I'll get right back to you with a free home estimate.
check
Sent
What's my home worth?
Enter your information and I'll get right back to you with a free home estimate.
check
Sent
Marcos Flores
Vision Realty & Associates
Want To Sell Your House? Price It Right.
January 23, 2023
---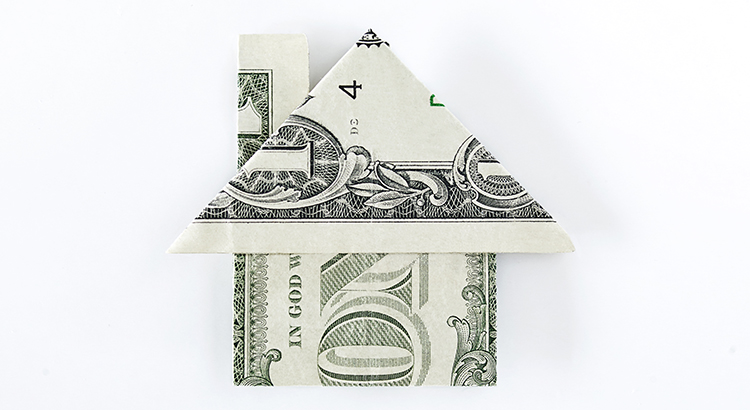 Last year, the housing market slowed down in response to higher mortgage rates, and that had an impact on home prices. If you're thinking of selling your house soon, that means you'll want to adjust your expectations accordingly. As realtor.com explains:
". . . some of the more prominent pandemic trends have changed, so sellers might wish to adjust accordingly to get the best deal possible."
In a more moderate market, how you price your house will make a big difference to not only your bottom line, but to how quickly your house could sell. And the reality is, homes priced right are still selling in today's market.
Why Pricing Your House Appropriately Matters
Especially today, your asking price sends a message to potential buyers.
If it's priced too low, you may leave money on the table or discourage buyers who may see a lower-than-expected price tag and wonder if that means something is wrong with the home.
If it's priced too high, you run the risk of deterring buyers. When that happens, you may have to lower the price to try to reignite interest in your house when it sits on the market for a while. But be aware that a price drop can be seen as a red flag by some buyers who will wonder what that means about the home.
To avoid either headache, price it right from the start. A real estate professional knows how to determine that ideal asking price. They balance the value of homes in your neighborhood, current market trends, buyer demand, the condition of your house, and more to find the right price. This helps lead to stronger offers and a greater likelihood your house will sell quickly.
The visual below helps summarize the impact your asking price can have: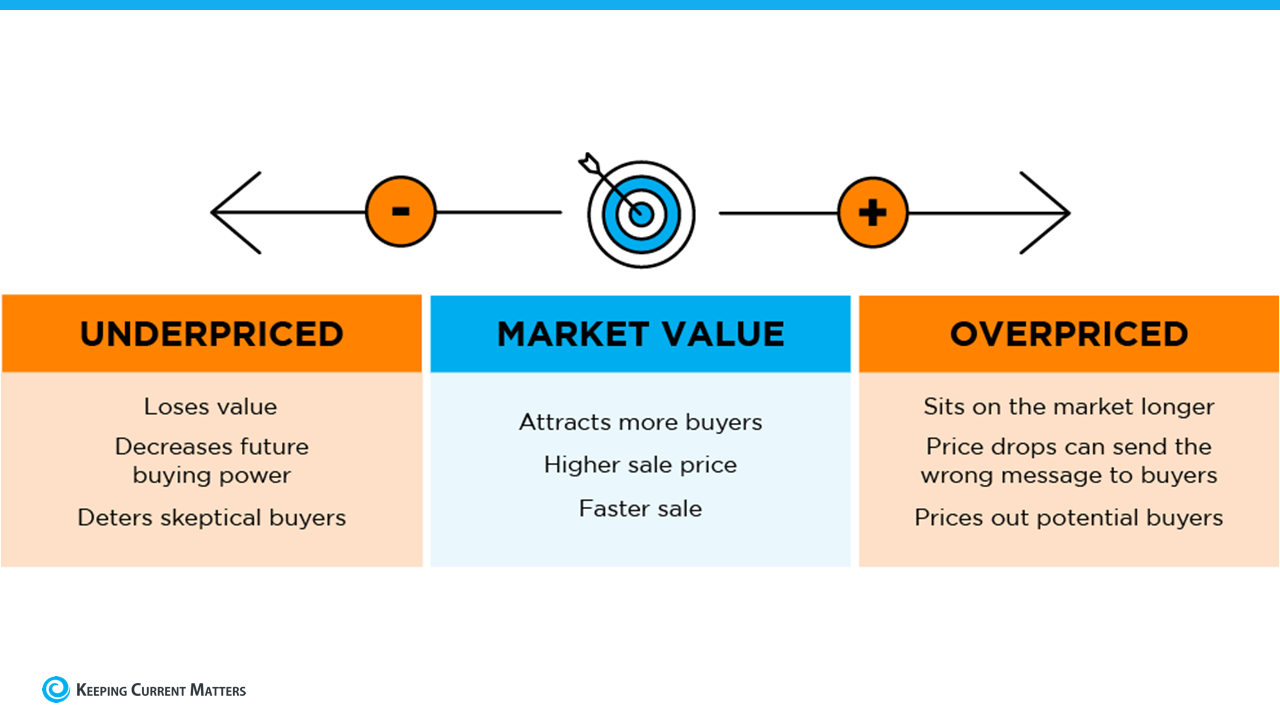 Bottom Line
Homes that are priced at current market value are still selling. To make sure you price your house appropriately, maximize your sales potential, and minimize your hassle, reach out to a trusted real estate professional.
---
Tags:
Featured Listings
Elegant 3 bedrooms, 2 bath, 1,681 sqft home located in Lake View Terrace is the perfect place to enjoy and host those family gatherings. This home has plenty of space to grow and features a welcoming feeling with custom mad mahogany doors, and much more!
Set on a calm cul-de-sac, this Riverside home ensures privacy in a peaceful neighborhood without compromising on contemporary comfort or convenience. Step inside where an abundance of natural light combines with recessed lighting to illuminate and more!
Discover the comfortable lifestyle you've always wanted in this welcoming Palmdale residence. Set on the corner of a tranquil cul-de-sac, this Palmdale home ensures privacy in a quiet neighborhood without compromising contemporary comfort and much more!
Brimming with character and showcasing quality upgrades with custom-built features, there's a lot to love about this remarkable residence!